We help women struggling with prenatal and postpartum issues, bowel, bladder, and sexual dysfunction, and orthopedic pain return to the activities they love.
The Triad's Premier Women's Health and Wellness Center
Our mission is to care specifically for your prenatal, postpartum, pelvic floor dysfunction, oncology, and orthopedic health needs. We provide women the education, empowerment, and relief they need.
Wondering if we can help you? Give us a call so our trained staff can speak to you about your specific needs
I wish I could give ten stars, pelvic floor physical therapy has has been nothing short of life-changing for me! I started seeing Dr. Bria for some c-section scar pain, and in just a few weeks the pain is entirely gone.
The help that I received from Dr. Jesse saved my life. I have not only learned so much about how my pelvic floor SHOULD be feeling and functioning, but Dr. Jesse has been so gentle, patient, considerate, and informative throughout this entire process. The attitude that Dr. Jesse has towards her profession and the attitude of the staff have made me feel so welcome and heard. So, so grateful for Taylor Physical Therapy & Wellness, and Dr. Jesse.
I never knew there was this type of medical help out there. Candidly, I had accepted that the symptoms I was having were the result of aging and childbirth and there was nothing that could be done. I am forever grateful for Dr. Katie and her professional expertise and her "how". Personally I can't imagine seeking help for such personal issues or entrusting my care to anyone else.
Dr. Katie empowered me with the tools I needed to ensure my postpartum body was stronger and more efficient than ever. Pelvic floor PT should be a part of every woman's pregnancy, birth and postpartum journey. If you are considering seeing a pelvic floor PT, call Taylor Physical Therapy & Wellness. You won't regret it.
I had felt dismissed by my primary care and urology practices during short flare up times. Adding pelvic floor therapy along with diet changes to my treatment plan helped me feel back to my normal within a few sessions. Dr. Katie and her team made me feel comfortable at every session, and I loved her focus on stress management and mental health in addition to physical symptoms. The peaceful environment of the practice made me feel very calm during each session. I'm so thankful I found this practice!
Working with Dr. Bria was one of the best experiences with healthcare I've ever had! Taylor PT takes a holistic and comprehensive approach to wellness, which is incredibly helpful for women who typically struggle to invest in our wellbeing
Can't recommend these amazing ladies enough! From the front staff to the doctors, to the overall environment, they all make you feel welcome and relaxed. I was having many issues after the birth of my first baby and Dr. Bria Stark was so helpful in addressing all my concerns and and my pelvic floor is stronger than ever with amazing results. My only regret is not going sooner!
I had a wonderful experience at Taylor PT! Dr. Jesse was so helpful and kind and she was able to address pelvic floor concerns I was facing postpartum. The environment is very welcoming and calming which is especially appreciated when dealing with something so sensitive. I was offered flexible scheduling to help with the fact that I did not have insurance coverage and I really appreciated that, although I know more frequent visits would have enhanced my care even more. Even having to pay out of pocket, my experience was worth every penny and I highly recommend Taylor PT!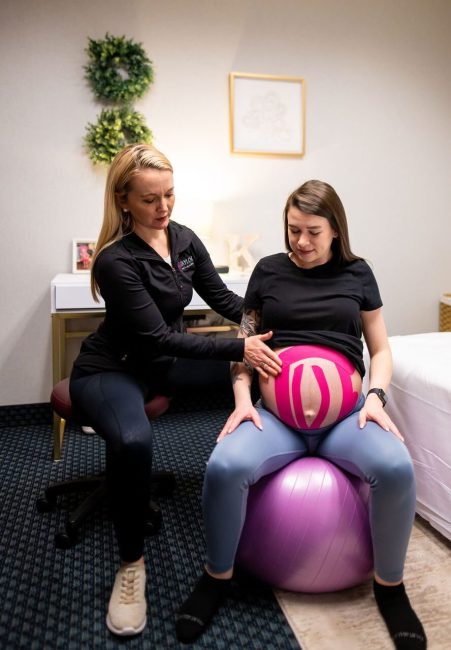 "Working with Taylor Physical Therapy and Wellness helped me feel confident going into my birth. I can't imagine going through my pregnancy without such a supportive team."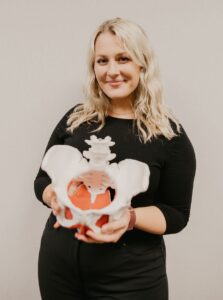 Dr. Bria Stark
Dr. Bria Stark grew up in Illinois and received her Bachelors in Kinesiology at the University of Illinois Urbana Champaign. She went on to pursue her Doctorate in Occupational Therapy at Kettering College in Dayton, Ohio.

She has held a passion for holistic pelvic health since the beginning of her graduate school journey and was determined to empower and educate her future patients about their pelvic health.

In her free time, she enjoys reading outdoors, traveling to visit friends and family, and planning her next trip to the beach!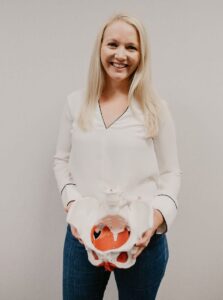 Dr. Katie Taylor
Dr. Katie Taylor is the founder of Taylor Physical Therapy and Wellness. A Winston-Salem native, Katie graduated from UNC-Chapel Hill's Doctor of Physical Therapy program in 2012.

Katie received specialized training at Stanford University for treatment and management of lymphedema and she is also a Board Certified Orthopedic Specialist. Dr. Taylor is passionate about helping women find relief from pelvic floor dysfunction.

Katie lives in Clemmons with her husband, two young children, and Golden Retriever "Winston." She enjoys running, cooking, and hiking in the mountains.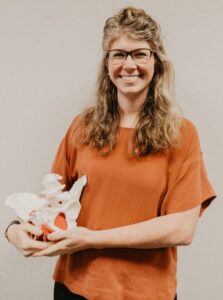 Dr. Jesse Rapp
Dr. Jesse Rapp is a Physical Therapist who specializes in treating women for pelvic health and orthopedic related conditions. Jesse is honored to join women on their journey of healing and wellness. Jesse graduated from Arcadia University's Doctor of Physical Therapy program in 2013.

She is Certified in Manual Therapy, a Board Certified Orthopedic Specialist and Certified in Trigger Point Dry Needling.

Jesse moved to Winston-Salem with her husband and daughter to be closer to family. She enjoys traveling, reading and indoor cycling.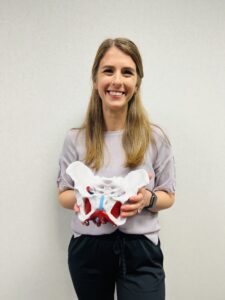 Dr. Rachel Hall
Dr. Rachel Hall is a physical therapist specializing in the treatment of orthopedic and pelvic floor conditions. Rachel received her Bachelors in Exercise Science from Appalachian State University and her Doctorate of Physical Therapy from Wingate University in 2018.

Rachel is certified in Trigger Point Dry Needling and is passionate about women receiving the care that they deserve, especially post-partum.

Rachel grew up in the triad and recently moved back to be closer to family. She is excited to offer personalized physical therapy for her community with the Taylor PT team. Rachel lives with her Husband in Pfafftown and enjoys being outside taking walks/going on hikes with her two dogs or getting comfortable on the couch reading!
At Taylor Physical Therapy and Wellness we believe that every patient deserves high-quality individualized care. Many women believe there is no practitioner out there who knows how to treat their symptoms or are told that it's normal to have pain or swelling following pregnancy or cancer. We know that not only are effective treatments available but believe we offer the best care around through one-on-one sessions.
We feel it is important to listen to the needs of each patient and work with them to meet their goals. From day one, we empower our patients with the tools and understanding to resolve their condition and return to the activities they love.
We are dedicated to serving our patients and helping them move better and feel better. Our therapists will spend as much time as it takes to understand your needs and provide exceptional service.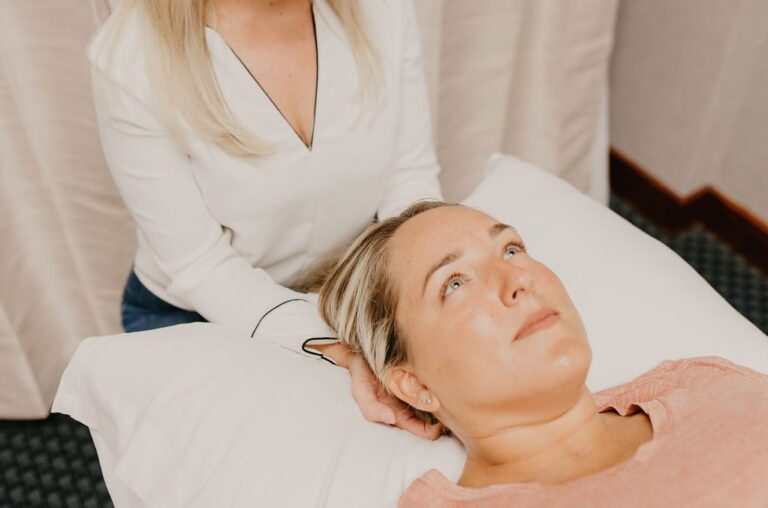 "I am finally waking up pain free and slowly easing my way back to working out. I appreciate her vast wealth of knowledge and the holistic approach she takes to pain."
"Can't recommend these amazing ladies enough! From the front staff to the doctors, to the overall environment, they all make you feel welcome and relaxed. I was having many issues after the birth of my first baby and they were so helpful in addressing all my concerns and my pelvic floor is stronger than ever with amazing results. My only regret is not going sooner!"